Bayhill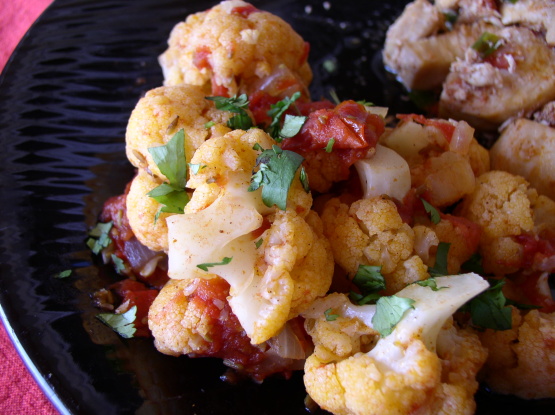 A staple Indian side dish made easy. I just love cauliflower curry! Enjoy!
We loved this flavorful way of preparing cauliflower. I used 2 tsp. cumin seed and approx. 1 tsp of chili powder. The flavor combination of the spices were delicious. The cilantro on the top was a must. **Made for 2017 Culinary Quest - Himalayas for Smok'in Chefs. **
Heat the oil in the pan and put tomatoes, cauliflower, onion and cumin seeds in the oil.
Place the lid on the pan, until the cauliflower is cooked, about 15 minutes.
Add salt and chilli powder to taste.
Garnish with cilantro.