Parsley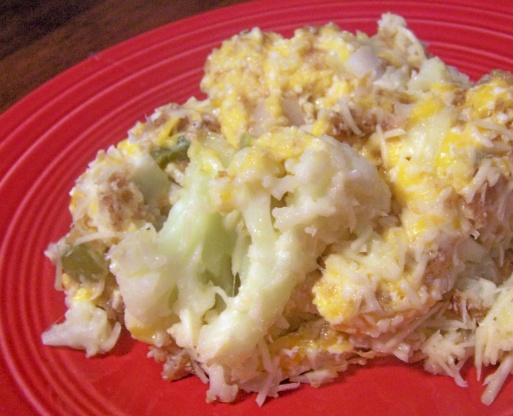 cauliflower in a great sauce.

Yummmmy!! This is the best cauliflower casserole recipe I've ever come across! Thank you Inez.
Put cauliflower in saucepan, add 1 cup water, cover and cook on med for 8 minutes.
Drain.
Mix cauliflower with sour cream, cheddar cheese, crumbs, pepper, onions, and salt.
Put in greased 2qt casserole.
Sprinkle with parmesan.
Bake, uncovered at 325* for 30 minutes.