Ambervim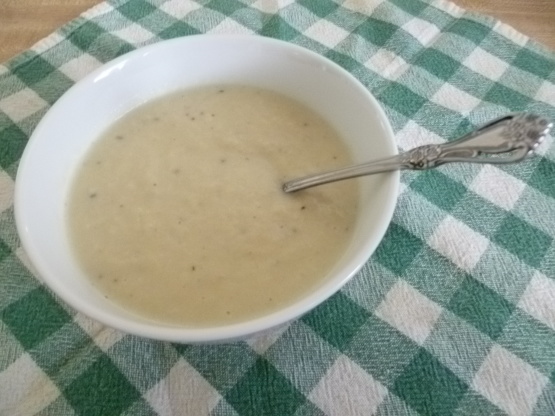 i saw this recipe in bon appetit, it sounds like a soup i had recently, and couldn't believe it was cauliflower

My husband said this is as good a soup as he has ever had. He said I had outdone myself...little did he know that I was just trying to use up some leftover cauliflower. It was easy, quick and I had everything on hand. Delicious!!! A definite keeper!
combine chicken broth, water and bring to simmer.
add saffron to pan, remove from heat, steep for 20 minutes.
in pot heat butter, add onions, cauliflower, salt and pepper, stir to coat, add saffron broth, simmer for 20 minutes, covered in blender in batches, or with immersion blender puree all, add 3/4 c half and half.