PaulaG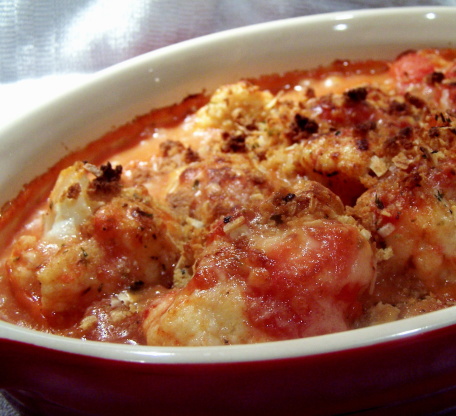 This is a different way to prepare cauliflower that is very tasty. I had this dish at a neighbor's barbecue and had to have the recipe.

I found the sauce a bit too ketchuppy, and would have preferred a more gooey cheese. Will make again, but with just use a can of tomatoes and a bit of olive oil and oregano, skipping the flour and milk. I'd then top with mozza and/or cheddar. Thanks for the recipe, is definetely worth a go.
Steam cauliflower for 10 minutes.
Simmer next 4 ingredients for 5 minutes and then add seasonings.
Combine cauliflower and sauce in baking dish.
Sprinkle with cheese and breadcrumbs.
Bake 15 minutes at 375°.