Cauliflower and Coriander Soup
Parsley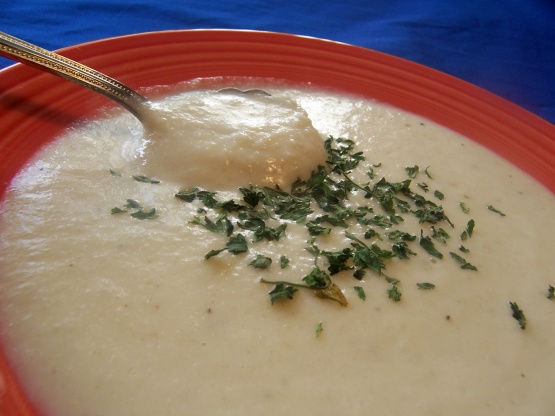 A warming vegetable soup for cooler weather.

SIMPLEy delicious. This is a great recipe for one so quick and easy to prepare.
Heat the oil in a large pot over moderate heat and saute the onion until tender but not browned, about 5 minutes.
Add the cauliflower, chicken stock, coriander, salt, and pepper and bring to a boil.
Reduce the heat to low and simmer covered until the cauliflower is very tender, about 30 minutes.
Puree the soup in batches in an electric blender or with an immersion blender - it should be quite thick. Return to the pot and stir in the milk.
Bring to a simmer, adjust the seasoning, and serve garnished with chopped herbs.