Cauliflower and Brussels Sprouts Salad W/Mustard-Caper Butter
Prep 20 mins
Cook 10 mins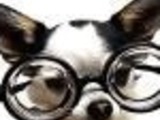 I know these are not everyone's favorite vegetables, but I love them. Using two colors of cauliflower really makes this salad pretty.
Directions
To make the mustard-caper butter, pound the garlic with a half-teaspoon salt in a mortar until smooth. Stir the garlic into the butter with the mustard, capers, lemon zest and marjoram. Season to taste with pepper. (The butter can be made a day ahead and refrigerated. Bring to room temperature before serving.).
Trim the base off the Brussels sprouts, then slice them in half or, if large, into quarters. Cut the cauliflower into bite-sized pieces.
Bring a large pot of water to a boil and add salt. Add the Brussels sprouts and cook for 3 minutes. Then add the other vegetables and continue to cook until tender, about 5 minutes.
Drain, shake off any excess water, then toss with the mustard-caper butter. Taste for salt, season with pepper and toss again.
Most Helpful
I liked this a lot, but of course I had a few small changes. I used cauliflower, broccoli and brussels sprouts. I used a mixture of dried herbs (marjoram, dill and thyme) that equaled about 2 tsp total herbs. I guess I'm a pushover for the butter-garlic-caper combination, so this recipe had me at first glance. Thanks, Chef Kate.

I'm not giving this a starred rating as it may be a matter of taste. This was a beautiful salad, kinda retro green and white. I used frozen small brussel sprouts and left them whole. Tossing the hot veggies with the butter was a like aromatherapy. I've never used fresh marjoram in such large amounts so didn't know I wouldn't like it. Both my husband and I thought it tasted like soap so we had to throw it all out. I felt so bad. I think I'd make this again but with extra whole dijon, lemon juice and chives instead of marjoram. Olives would probably be good in it too.

My rating is only for the Mustard Caper butter: I found this recipe from our local paper and I used it on steak. I used lots of freshly ground pepper and we loved it