Cauldron Cakes (Spice Cakes from Harry Potter)
moallc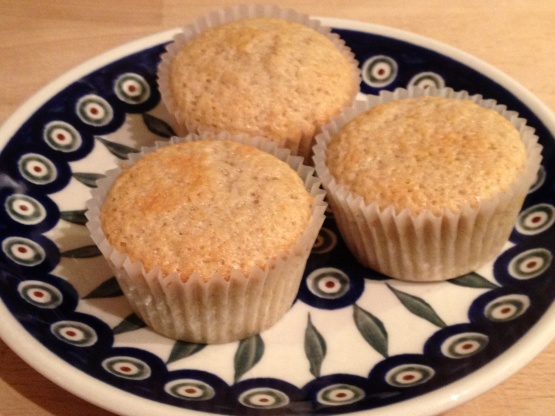 These cakes are from the Harry Potter series. You'll love them even if you don't read the books.

When I started off making this, I halved the recipe and added a bit more ginger and cinnamon with some allspice. I got about 6 muffin tins, but I was a little generous with the batter. They tasted so good, I ended up eating two and realized I needed more for my company, so I made more; this time a full batch. I also added cinnamon and sugar on top. After reading the reviews, I opted for a nonstick pan with nonstick spray in each cup. The cakes came out perfectly the second time...and were even better! Yay for cauldron cakes! This is my new fall staple! I love how they remind me of applesauce muffins; I might try adding some applesauce in place of sugar for my next go-round...
Preheat oven to 350 degrees.
Mix eggs, sugar, butter,cinnamon, ginger, and vanilla in large mixing bowl on whip for 2 minutes.
Mix other solid ingredients and milk in gradually in the large mixing bowl.
Put batter in muffin tins (DO NOT FILL TO HIGH THESE CAKES SHOULD BE SEMI-FLAT). Bake 25 minutes.
Decorate with sprinkles and frosting if desired.
These cakes go well with honey.