Diana 2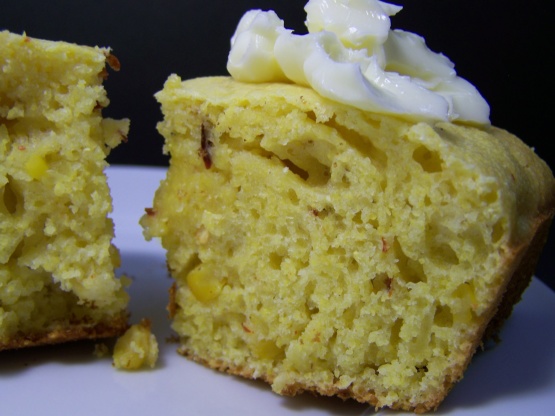 I don't know where C & G got this recipe. It has no oil or shortening in it, yet, it doesn't taste lacking. Although it is best slathered with butter. Freezes really well, I cut it into quarters and freeze them individually so you take out only what you need. Great with chilis or soups for a quick dinner. It also seems to go down well on the patio with a glass of wine! :)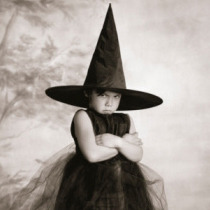 I was quite surprised at how good this turned out with no fat. It was moist and had a nice 'spring' to it. This is the first time I've made cornbread with actual corn in it. Not sure I'm a fan. I guess I'm just so used to the plain type that having corn seemed odd to me. I do realize it's me that's the 'odd' one, as there are many versions with corn as there are without. :) I loved having the red pepper flakes, but had to leave out the sweet red peppers. Billy wouldn't have eaten it otherwise. Sure would have been colourful though. I do have some left over, so I'll try freezing it for another day. Would go great with chili eh GG. :) Honoured to make this as a "Thank You" for voting for Lawrencetown, Nova Scotia in the 2010 Kraft Hockeyville Competition.
Butter and flour 8 inch pan.
Put sugar, yellow corn meal, flour, baking powder,salt & red pepper flakes into a large bowl, and mix together lightly.
Add milk, 2 eggs (beaten in to the milk a bit),corn, & red pepper.
Stir everything together, don't overmix, just moisten everything.
Bake at 375 F for 30-40 minutes (this varies depending on the oven; put a toothpick in and if it comes out clean it is ready; also, it is a nice light golden brown on top when it's ready)(don't overcook, it dries out).
Serve slightly warm (with butter of course).
Recipe can easily be doubled and it freezes well good with soup or chili, can add a jalepeno pepper if you like it spicier.
No, I haven't missed the oil or margarine – it doesn't call for any shortening.