Catfish (Or Any White Fish) Au Lait
Derf2440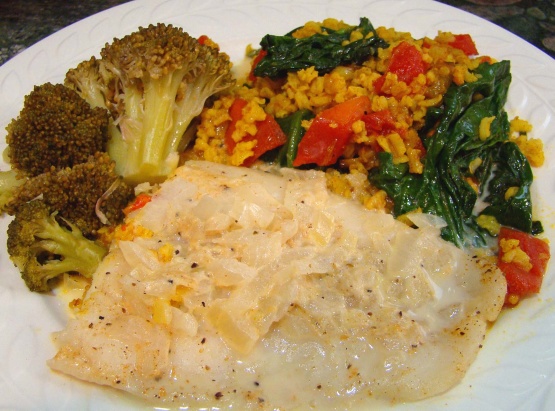 Another "Good Eats" recipe from Alton Brown. When I first saw him make it, I thought it sounded rather strange - but it is so very good.

My DH liked this but I didn't feel the poached method went well with this particular fish, Basa. Although I did like the flavour of the old bay and the little bite it gives, but didn't like the texture of fish. I guess I prefer Basa coated and grilled. I didn't dislike it but it is not the way i would cook Basa again. I am happy that DH liked it!! Thanks!
Combine the milk, crab boil seasoning, pepper, salt and onion in a skillet, coverage and bring to a simmer.
Add the fish to the liquid, spooning some of the liquid over the fillets.
Reduce the heat to low.
cover the skillet and poach for 6 to 9 minutes, depending on the thickness of the fillets.