Catfish Fillets in Ginger Sauce
Susie D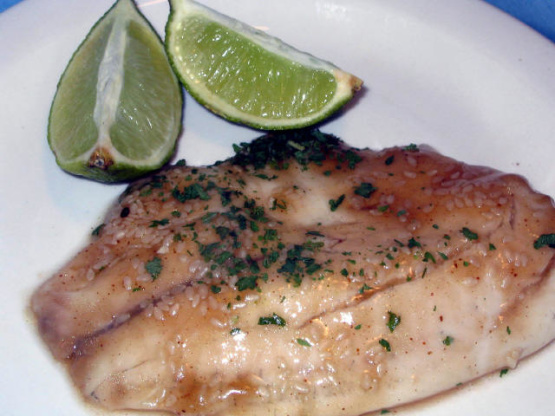 This is an amazing sauce; easy to throw together and because this recipe is for the microwave, you will have tender, flaky fish in a matter of minutes.

This was really good and so fast! I couldn't believe I had this quality of a dish out of the microwave! I did make a few changes to utilize what I had on hand. I used tilapia filets, omitted the green onions, and added sesame seeds. I had to double the cornstarch to get the sauce to thicken. The cooking time was perfect for the thin fish filets I used. We really enjoyed the flavor. Thank you for a recipe I will use again!
In a 2-cup microwave-safe bowl, combine onion, oil and ginger.
Microwave, UNCOVERED, on high for 1 1-1/2 minutes or until onions are tender.
In a small bowl, combine cornstarch and water; blend until smooth.
Add in broth, soy sauce, vinegar and cayenne; mix well.
Stir into onion mixture.
Microwave, UNCOVERED, at 70% power for 3-4 minutes, stirring after each minute, until sauce comes to a boil.
Place catfish in a microwave-safe 3 quart dish.
Pour sauce over catfish.
COVER and microwave 5 1/2 to 7 minutes or until the fish flakes easily with a fork.