IngridH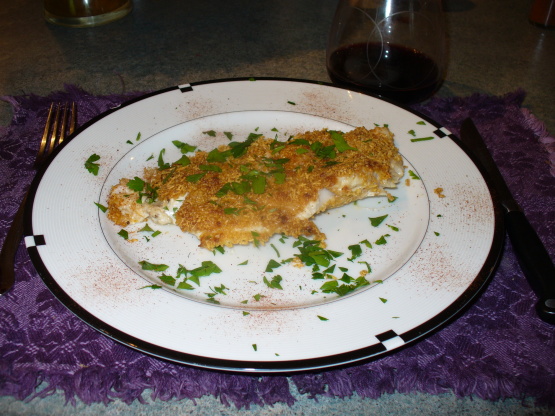 This is served all over the south. I had it first at the crown restaurant in Mississppi and fell in love.
I LIKE THIS AS IS !!!! Absolutely delicious.. Couldn't have been happier with the way it turned out. This clearly proves that you can teach an old dog some new tricks!! I made this once as written. After a search for a real good recipes to do. And with resulted in other similar recipes, I decided I wanted to create something unique a great base recipe and easy to modify depending on your tastes.. It may be a stretch to call my creation, but the result was a meal the whole family will liked. MY was Not better, not worse, just different ! I've will added this to my recipe book "AS IS" and with my additions TOO. I have two way to do it!! THANK YOU!! I can do the happy food dance!! NOW !! I can't leave anything alone! THANK YOU!! ALWAYS READ THE RECIPE IN FULL BEFORE YOU START, then read the reviews. I can do the happy food dance!! NOW !! You get good Tips and Hints or two, to Note there. There are some great chefs here on FOOG.COM
Preheat oven to broil. Stir together first 4 ingredients in a large shallow bowl or pie plate. Whisk together mayonnaise and Worcestershire sauce in a small bowl.
Brush mayonnaise mixture onto both sides of catfish fillets. Sprinkle 1/4 teaspoon Cajun seasoning onto 1 side of each fillet.
Dredge fillets in cornflake mixture; transfer to a wire rack coated with cooking spray. Place wire rack in an aluminum foil-lined pan.
Broil 6 inches from heat 6 minutes on each side or until golden brown and fish flakes with a fork. Sprinkle with parsley. Serve immediately. Garnish, if desired.