Prep 15 mins
Cook 25 mins

Inexpensive and tasty soup based on a French classic. Fast and easy to make and everyone always loves it.
Directions
Sauté onion and sausage in large saucepan until browned.
Add thyme, stir one minute.
Add wine, boil until slightly reduced, about 2 minutes.
Stir in broth, 1 cup of the beans, and the chicken.
Mash the rest of the beans and add to pot.
Partially cover and simmer for 10 minutes.
Season to taste with salt and pepper, garnish with chopped parsley.
Most Helpful
This was an excellent soup for a cold winters day! It really is VERY reminiscent of the cassoulets we had in France. I added carrots (they needed to be used up) a some garlic. YUMMMM! This will be made often! Thanks Kasha... for another great recipe.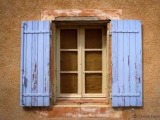 i thought this was very good and satisfying. i might add a little more wine, some fresh chopped tomatoes next time. i had it w/ hot crusty bread and made enough to freeze for later!
Very Good! I left out the white wine and added some salt. It was gone fast. Will make this again, thank you!