Prep 30 mins
Cook 20 mins

These are very similar to those "butterball" Christmas cookies that I always remember around the holidays. However, these use CASHEWS, which really add a wonderful flavor! I made these for Christmas cookies in 2003, and they were, by far, everyone's favorite!
Directions
Preheat oven to 375.
Line 2 large baking sheets with parchment paper.
In a large bowl, beat the butter with ½ cup of the confectioners' sugar with hand mixer at medium speed until creamy.
Add the vanilla extract.
Slowly beat in the flour, roasted cashews and salt until well combined.
Divide the dough into 4 equal parts and shape into 1" logs.
Wrap logs in plastic wrap and refrigerate until firm, at least ½ hour.
Cut 1" pieces off of the refrigerated logs, and roll into balls.
Place balls about ¾" apart on parchment lined sheets (should be about 3 cookie sheets worth) Bake cookies in oven for about 20 minutes, or until golden.
Fill a shallow bow or pie plate with 2 cups of confectioners' sugar.
Immediately roll the hot cookies in the sugar to coat, a few at a time.
Place on racks to cool.
Once cookies are cooled, re-roll them again in confectioners' sugar, so coating looks nice and white and even!
Cookies can be stored in airtight container for about 1 week, or frozen for up to one month.
Most Helpful
Really really yummy. To cut down on the mess (we have a lot of young kids around during the holidays) I didn't roll them in the powdered sugar. Instead I made a glaze of powdered sugar, water, and some vanilla extract and pour that over the cookies.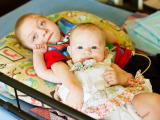 Excellent for the holidays- I have a similar recipe - but love the cashews - thanks!
These cookies are very good. I will make them again. I made them hoping they would be like the Archway Cashew Nougat cookies sold each year before Christmas. They were not what I was looking for, but excellent cookies in their own right.