kellsiea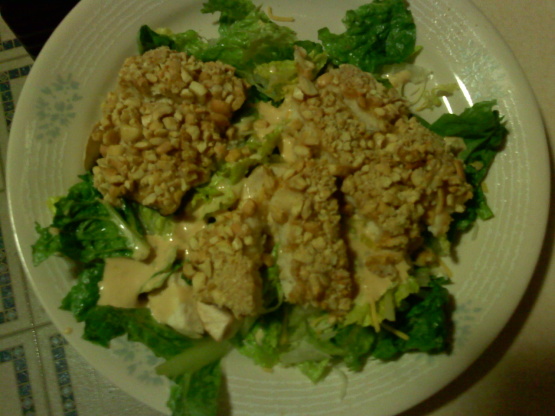 Delicious! Made this for Spring PAC 2014 and followed the instructions only adding a little coconut to the cashews like a previous reviewer did. Great dish and so simple! Definately a keeper. I served this with your recipe#164384#164384 another great dish and we had a wonderful dinner. Thank you.
Rinse fish and pat dry.
Season with salt & pepper.
Mix cornstarch with cayenne pepper and spread on a flat tray or dish.
Pour coconut milk in a shallow bowl.
Place chopped cashews in a shallow bowl.
Dredge fish portions top only in cornstarch mixture shaking off excess.
Dip top of fillet (with the cornstarch) into the coconut milk then lay on chopped cashews.
Place on lightly oiled baking dish, cashew side up.
Bake at 350 degrees for 20 minutes until golden.