Cashew Chicken Take-Out Style
Prep 15 mins
Cook 15 mins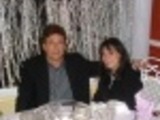 This is another classic Chinese takeout dish that is easy to duplicate at home.
Directions
Marinate chicken: In medium bowl, stir together marinade ingredients until cornstarch dissolves. Add chicken; stir to coat. Let stand at room temperature for 10 to 15 minutes.
Prepare the sauce: In a small bowl, mix together soy sauce, rice wine, oyster sauce, sesame oil and chili sauce (if using). Set aside.
Heat a work or large skillet over medium-high heat until a bead of water sizzles and evaporates. Add oil; swirl to coat base. Add garlic and stir-fry until just aromatic, about 20 seconds. Add chicken and stir-fry for about 2 minutes, until no longer pink on the outside but not yet cooked through.
Add onions and bell peppers and stir-fry untill fragrant and the onions start to become translucent, 1 to 2 minutes.
Pour in the sauce and stir to coat the chicken. Let the sauce simmer for 2 minutes to thicken and allow the chicken to cook through, then stir in the cashews. Transfer to a plate and serve.
Reviews
Most Helpful
Wonderful! This was easy to prepare and was delish! I made as directed and did use the optional chili sauce. Thanks Jackie for another great keeper. Made for Culinary Quest 2014.

Delicious! I think this is better than take-out. It's more of a natural flavor. The recipe is quick to prepare and very flavorful. I used Sriracha and the amount added just a hint of spice/heat, without being too much. I used Mirin (rice wine) and it was lovely with the other sauces. I served this over brown rice. This simple yet delicious dinner is going into my best-of-the-best file. Thank you!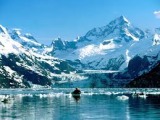 What a great recipe! I used dry sherry because that's what I had. I used garlic chili sauce and it was not too spicy. If you want some heat, you should use more. I was debating whether to make more sauce, but decided to stick with the amounts given and I thought it was perfect. Since we were eating in shifts tonight, I added cashews after plating so they wouldn't get soggy. Thanks for sharing. Made for Best of 2013 tag.