Prep 30 mins
Cook 12 mins

I love stir-fries cause they are so quick to fix and you can dump just about anything that you have in them. This one is no exception! Chicken and cashews yum...I usually serve this with veggie fried rice.
Directions
In a medium bowl, combine soy sauce, sherry, ginger, garlic and sugar.
Add chicken mix lightly.
Refrigerate 20 minutes.
Remove chicken from marinade, reserving marinade mixture.
Heat oil in skillet over medium heat.
Add chicken; stir-fry 3 to 4 minutes or.
until chicken turns white.
Stir in vegetables; stir-fry 3 to 4 minutes or until tender.
Dissolve cornstarch in reserved marinade mixture; mixing until well blended.
Add to chicken mixture.
Stir-fry until sauce is thickened.
Stir in cashews.
Serve over prepared vegetable fried rice.
Most Helpful
Definitely a do again recipe! I used all fresh veggies and only cooked them til they were heated through and still crunchy ( especially the peppers and the pea pods). I added 1 tsp chili flakes. Great recipe Laurie thanks for posting it

Super easy and satisfying stir-fry recipe. I love cashews and chicken with the addition of lots of veggies. I ended up using a bag of frozen (slightly thawed) stir-fry veggies and it worked out really well - I just had to heat them a bit longer. I served this over brown rice for a quick and easy meal. Thank you!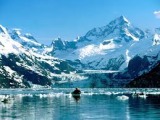 I didn't have fresh vegetables so had to use frozen so they were a bit mushy but the flavor was excellent. The next time I make it, I'll make sure to use fresh veggies.