Parsley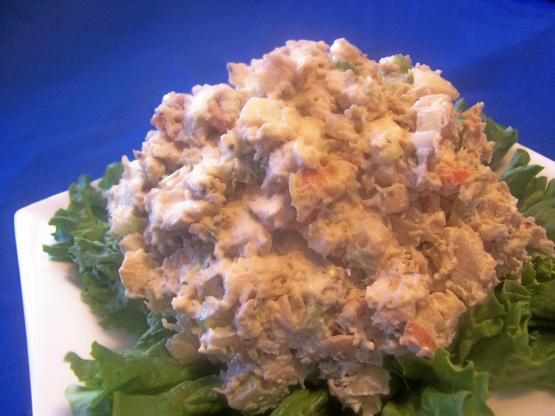 A nice lunch on a bed of greens or in a pita or bun. This is one of my favorite chicken salad recipes.

Excellent Chicken Salad! I am not a fan of water chestnuts and I really liked them in this chicken salad. The salt amount was perfect for us, as we are very salt sensitive. I followed the recipe and did not deviate. DELICIOUS! I will make this one again!
Mix everything together in a large bowl.
Chill until ready to serve.