Prep 15 mins
Cook 15 mins

I was looking for a new way to use up some asparagus and stumbled across a recipe on Yahoo!Food that gave me the inspiration for this. It worked great as a side for some chicken, but it would also make a nice main dish over some jasmine rice (just adjust the serving size accordingly). We like our veggies more on the crisp side, so if you like yours softer, just saute until done to your liking :)
Directions
Melt butter in saucepan.
Saute asparagus, mushrooms, onion, and red pepper over medium heat until crisp tender, about 5-7 minutes.
Stir in cornstarch and pepper until cornstarch is completely blended inches.
Add soy sauce, sherry, and water, mixing well. Coat all veggies and heat through.
Just before serving, stir in cashews.
Reviews
Most Helpful
Excellent! I could have eaten the whole pan by myself. I still can't get over how yummy this was. I am putting the recipe into my best of 2015 file. I made as directed, but used half the amount of asparagus (keeping full amount of other veggies) and half the amount of the soy and sherry (keeping the full amount of corn starch). Thank you!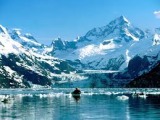 Delicious recipe Starry. My dh was over the moon. Great flavors, awesome textures, wrapped in a silky sauce. It was quick and easy to make. Thanks for sharing this great way to showcase asparagus; all the vegetables and seasoning were complimentary to one another. Made exactly as written and wouldn't change a thing. Enjoyed for the Best of 2014 Tag Game.
Positively great recipe. The flavors all meld together for a great tasting dish. And it's so easy to make. We really enjoyed this recipe. Thanks, Starrynews. Made for 2014 Culinary Quest (China).