Debber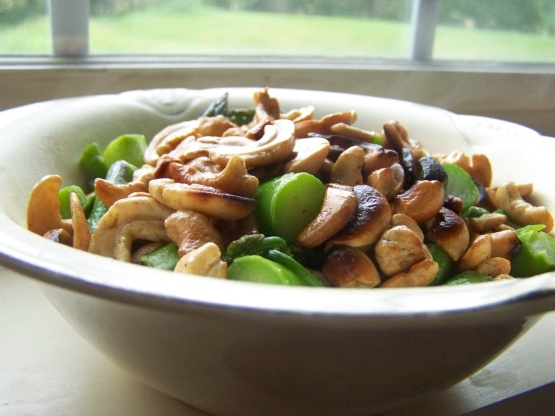 This recipe is from "Busy Woman's Cookbook." Authored by Sharon and Gene McFall.

Top Review by Debber
Simple, quick and easier than just about any recipe I've ever made involving asparagus! Gotta love THAT! *My Three Chefs 08 - Sparrow Guts!* My theme for this comes from the name my brothers and I called asparagus when we were rowdy little rugrats many years ago! Thanks for the memories!
In saucepan, add 1 tablespoon butter and then nuts.
Cook over medium heat stirring for 2 minutes.
Spoon to paper towels and drain.
Add to saucepan the remaining butter and cook the asparagus for 1 minute.
Add water; cover, and cook for 4 minutes.
Pour into serving dish and sprinkle with nuts.