TheAmyO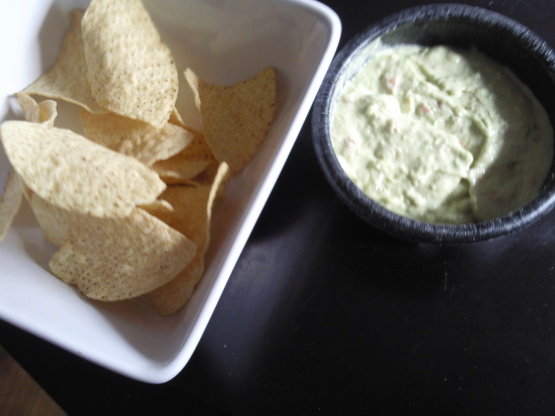 I found this recipe on CopyKat Recipes about ten years ago. It no longer appears to be on the site. I've never tried it, but want to put it here for safekeeping. I used to live in Waco, and loved to eat at Casa Ole - their green sauce was one of my favorite things.

No cream cheese or rotel... I have this recipe from the restaurant... Their actual print out. I moved away from Texas 15 yes ago and had close friend who knew manager.... Its for large amount never broke down to try. Still have it... Sour cream is in it tho..maybe why u thought cream cheese.
Mix and blend all ingredients until smooth.