Bergy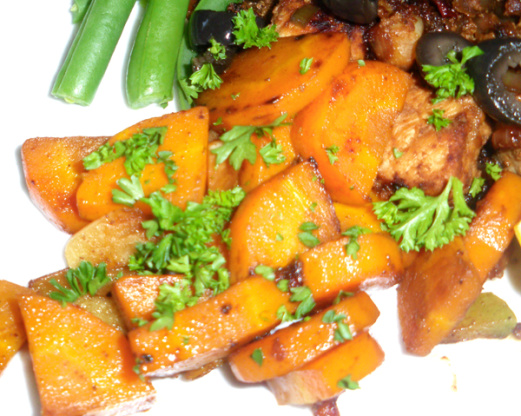 I found this delicious recipe on another site, and unfortunately cannot remember which one. I made this to have with our Christmas lunch and was impressed with the ease of making a dish that tasted so yummy!

Very good. Very easy. The perfect balance of sweet and savory.
Slice carrots in half diagonally.
Heat olive oil in a pan, add carrots and sprinkle with salt.
Cover pan and cook over a low heat for 10 minutes, stirring occasionally.
Add garlic, water, sugar and pepper.
Cover pan and continue cooking for 20 minutes, stirring occasionally.
Remove from heat and toss with parsley.