Carrots in Vinegar (Cenouras Em Conserva)
COOKGIRl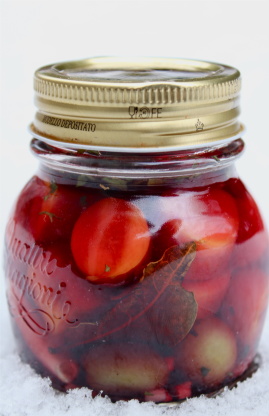 Recipe from a cookbook from the Algarve region of Portugal. Simple simple!

First I reduced the yield to fit into a small canning jar. Used half red wine vinegar and half 'Malbec' red wine with "deep aromas of blueberries and chocolate'. Threw in a fresh bay leaf, one clove minced garlic and one whole garlic, whole black peppercorns two whole jalapeno-stuffed green olives and a few pimiento-stuffed green olives. No salt-the olives will supply that. Easy and delicious over a bed of baby spinach leaves. Thanks for posting! Reviewed for Veg Tag/January.
Peel and wash the carrots and slice them into 1/2 inch thick rounds.
Blanch the carrots in boiling salted water for about 7-8 minutes. You want them cooked, but not overcooked - firm to the bite. Strain and set aside to cool.
In a bowl combine the vinegar and garlic. Add in the cooled carrots and mix well. Stir gently enough to not break the pieces of carrot.
Refrigerate for at least three hours, stirring every now and again.
Arrange the carrots on a platter surrounded by the olives if you like.