Carrots in Orange-Basil Butter
Dorel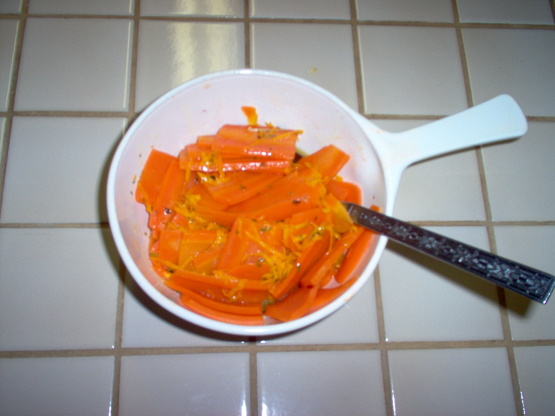 This is my adopted recipe. This is delicious with the subtle taste of orange. I doubled the recipe but must admit I didn't measure anything. I sliced the carrots in my new Cuisinart, the first time I've used the slicer on it.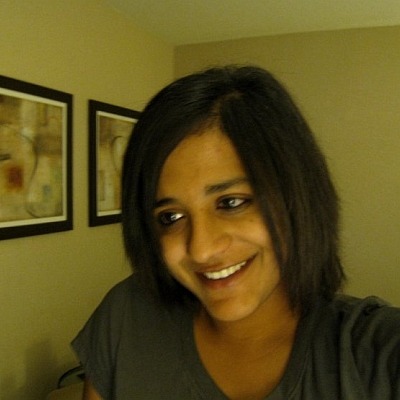 Top Review by Anu_N
The thing I love most about one-serving recipes is that, unlike when I scale down recipes to 1 serving, I don't have to worry about adjusting cooking times and temperatures. The instructions in this recipe were absolutely perfect! It's important to cut the carrots into juilenne strips, or they won't be done. I didn't have orange rind, so I used a drop of orange extract instead, and it tasted great! I also added a sprinkling of salt at the end. I will make this all the time from now on...
1

medium carrot (Carrot should be cut into Julienne strips.)

1

tablespoon water

1

pinch orange rind (Orange peel should be finely shredded.)

1

pinch dried basil, Crushed
parsley, Snipped (optional)
Place the carrot strips in a 10-ounce casserole.
Sprinkle with water.
Micro-cook, covered, on 100% power for 1 to 1 1/2 minutes or just till the carrot strips are crisp-tender.
Let stand, covered, while preparing butter mixture.
For butter mixture, in a custard cup combine butter or margarine, orange peel, and basil.
Micro-cook, uncovered, on 100% power for 15 to 30 seconds or till the butter or margarine is melted.
Drain carrot strips.
Drizzle butter mixture over carrot strips.
Garnish with snipped parsley, if desired.