Kim127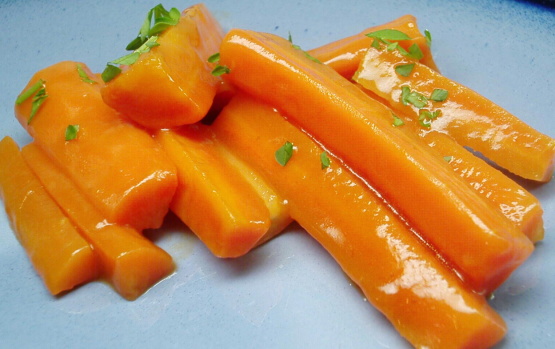 Ketchup and Carrots? Sounds terrible but it actually makes an elegant dish. Adapted from the Anderson House in Minnesota. Edited recipe to add more carrots.
Tasty and elegant carrots, as promised.
Split each carrot down the middle, then in fourths.
Blend the ketchup, butter and honey with a whisk or in the blender.
Steam the carrots to desired crispness.
Add the sauce to the steamed carrots and cook a few minutes longer.