loof751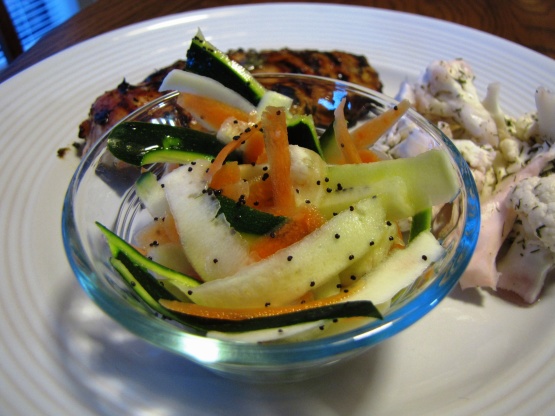 Just look at the calories in this east to make salad - looks great!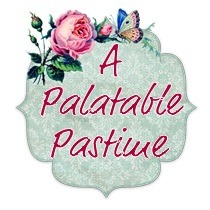 This is a great little salad! I never knew zukes could be so slippery, but I nailed the little guys very easily and had this slimming tasty salad in no time. I love the flavor of the dressing, which is on the sweet side, and very delicious without adding any salt and pepper so I didn't go there (why mess with a good thing?). I will be having this salad often, as the calories, fat levels, and absolutely the taste are to my liking. Perfect for the summertime, perfect for me. Thanks, Bergy! :)
Take the carrots and the zucchinis and keep peeling lenthwise strips until you can peel no more (Use your potatoe peeler as you want very, very thin strips) Place strips in a bowl& cover with ice& water, leave for 20 minutes.
Drain well& transfer to a salad bowl.
Combine remaining ingredients, Pour over the veggies, toss& serve (don't leave this salad dressed too long before serving).