Yorie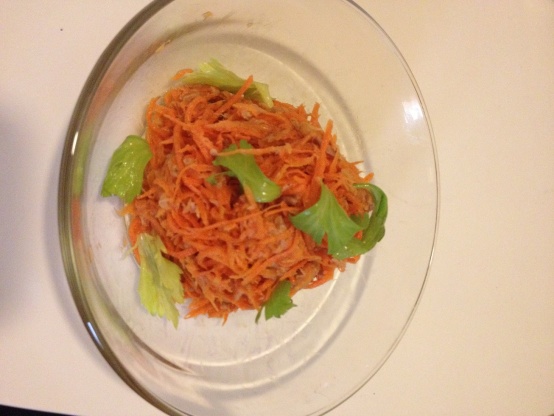 The combination of carrot and tuna work so right.I'd like to recommend add ciantro,being more aromatic and fragrant. This one can be either apetizer or with a main course. And too easy quickly cooking!
3

medium carrots, peeled

1

ounce cilantro leaf (coriander)

3

ounces tuna

1

tablespoon oil (from tuna can)

3

tablespoons honey mustard
salt and pepper
Cut the carrots into about 2-inch thin juliennes using a shredder is easir.
Put all ingredient into a bowl and mix well.
Serve it if you have a time keep in refrigerator 30min or more.