2Bleu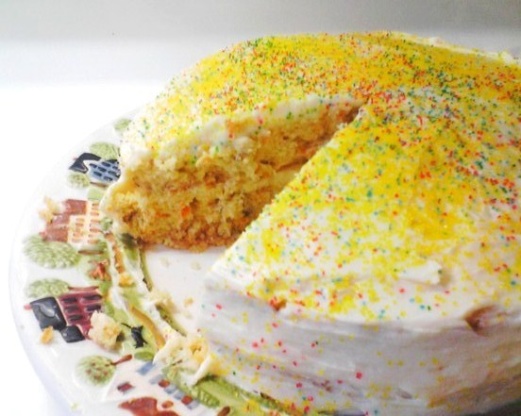 This cake is moist and not-too-sweet. It bakes in a 9-inch pan, so it is perfect for smaller group gatherings. The sprinkling of nuts and brown sugar provides a nice accent.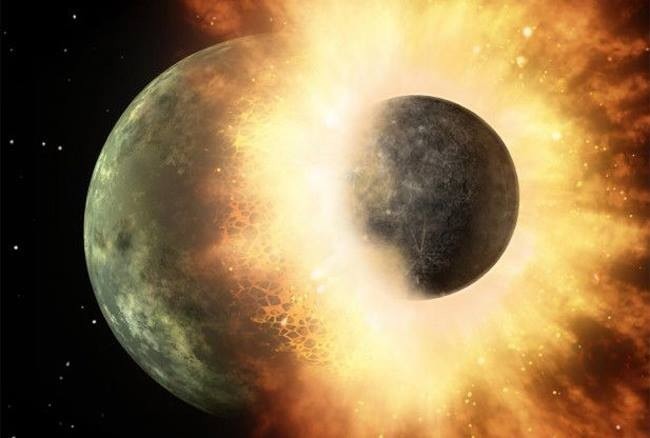 Top Review by 2Bleu
Made as directed and added 1/4 tsp ground nutmeg to the batter and also used a mix of walnuts/pecans. I was afraid of spill-over during baking so I distributed the batter between two 9" round cake pans that went halfway up the sides. They were done in 20 minutes. The cakes did not rise, so it is possible to cook this using just one 9" pan. For the icing, I doubled the cream cheese and used only 1 cup confectioners' sugar and it was perfectly sweet with a definitive taste of cream cheese. I replaced the topping with colored sprinkles because I used up all the nuts I had into the cake. This cake is moist and not-to-sweet just as the description states. Simple to put together, this is a very nice carrot cake.
Preheat oven to 350°F Grease and flour 9-inch round pan.
Mix together flour, cinnamon, baking powder, and salt.
Beat together butter and sugar at medium speed until light and fluffy. Add eggs, one at a time, beating well after each. At low speed, alternately beat flour mixture and milk into butter mixture. Stir in carrots and nuts. Pour into prepared pan.
Bake cake until top springs back when lightly touched, about 40 minutes. Cool in pan on wire rack for 10 minutes. Turn cake out onto rack to cool completely.
To prepare icing, beat together butter and cream cheese at medium speed until smooth. Beat in vanilla. Beat in confectioner's sugar until well blended.
To prepare topping, mix together nuts and brown sugar.
Place cake on serving plate. Spread icing over top and sides. Sprinkle with nut mixture.