Bergy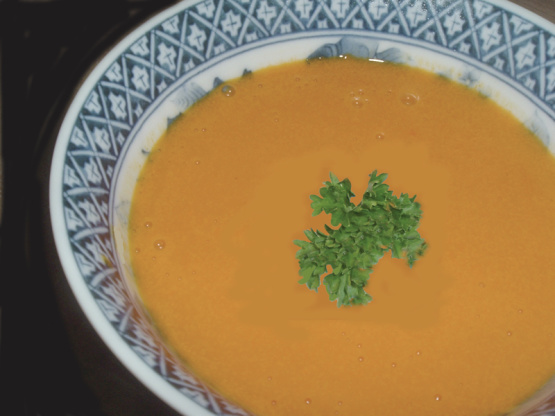 A simple, vegetarian carrot soup. Adjust it for the season by serving it hot or cold.

Great recipe! I had no idea what to expect and the idea of carrot soup has never sounded very appealing to me but I've had a 10 lb. bag of carrots that I've need to put to good use and this recipe was a fantastic use for all these carrots. In fact I'm thinking I'll be sure to have a ton of carrots on hand so I can make this tasty soup on a whim. Thanks so much for sharing this delicious, healthy, simple yet economical recipe. These are my favorite kind of recipe finds.
Peel carrots and cut into 1/4 inch thick slices.
In a saucepan, melt butter.
Add onions and sauté for 3 minutes.
Add carrots and 2 cups stock.
Bring to boil, reduce to simmer, and cook 20 minutes.
Puree soup in food processor, adding yogurt and milk.
Return to pan and add stock or yogurt to adjust consistency.
Add salt and pepper to taste.
Serve hot or cold.