Derf2440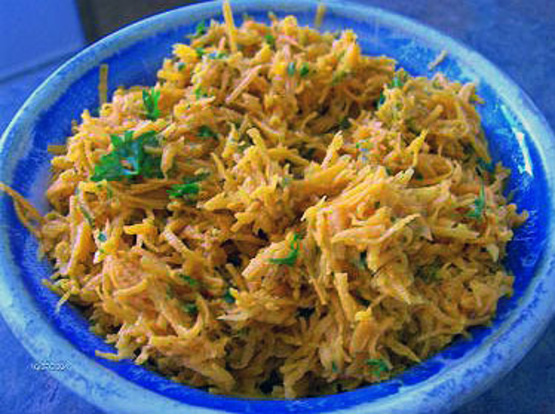 This is a nice change from a regular salad. It makes a nice side dish. Raisins could be added if desired. To save time, make this in the morning and serve it at night!

Wonderful and so easy ! This came out well. Also because its potassium enriched and low in cals. Thank you Tebo for sharing this and also for taking time to send me your comments. Since you liked "Potato and Egg Salad for the Lazy", try this "Chickpeas, Tomato and Walnut Salad". I really like the recipes which are easy to make, nutritious and taste great !! You stay in a beautiful country and I am going to be there next year. Smiles Mini
Peel and grate the carrots (in a food processor if possible).
Whisk lemon juice, oil, sugar, mustard& pepper.
Add carrots and parsley and toss well.
Cover and refridgerate up to 8 hours.
Season with salt and serve on lettuce lined plate or bowl.