GaylaJ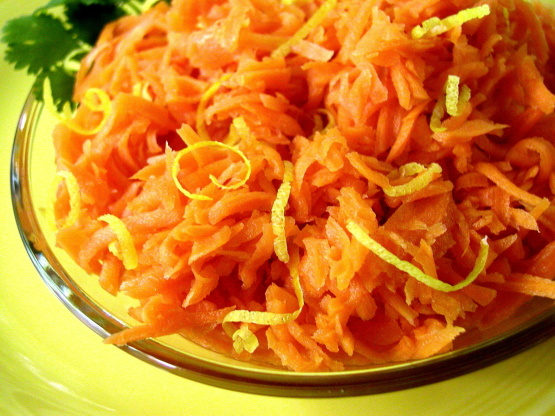 This makes a refreshing, delicious accompaniment to all roasted or grilled meats, terrific for picnics as good side dish with barbequed foods, potato salad, or baked beans. Also, terrific to top cottage cheese and other salads. Will keep two weeks in fridge, but it won't last that long!

Was going to cut this recipe in half until I saw how long it would last refrigerated! Really enjoyed the combo of carrot & lemon, & I did use 2 very rounded teaspoons of lemon zest! A great, keeper of a recipe! [Tagged, made & reviewed for one of my adoptees in the current Pick-A-Chef]
Combine carrots, sugar, juice and rind.
Taste.
If you want a sweeter relish, add more sugar.
Mix well; refrigerate a few hours before use.