I first had this when I moved south and loved it. It is a great salad to take to a picnic or pot luck dinner. Even the kids will like it!
Directions
Place raisins in boiling water for about 5 minutes to soften and"plump" them up.
Make sure pineapple is well drained.
Mix all ingredients together and chill at least 1 hour before serving.
Most Helpful
As I mixed this I added about 2 tbs of the water that the raisins were boiled in. I think pineapple tidbits would work much better then the chunks. I would not use crushed is I feel it may add to much pineapple liquid. Everyone enjoyed this salad very much.

There were many recipes for Carrot Rasin Salad, but this one sounded the best - and after making - so glad I did. The Pineapple and Coconut just give it that little extra - it was wonderful - and healthy. I had fresh carrots from the garden and this was a great way to use them. Thanks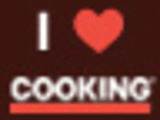 This is good! I used well drained pineapple tidbits instead of chunks and added back about 2 tbsp of the pineapple water to the mayo.