Nimz1466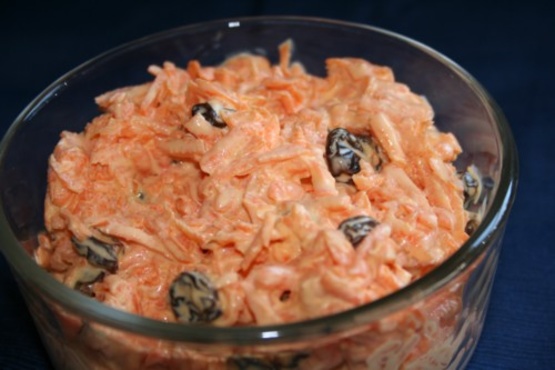 This is very good. It came from an old pamphlet from Hellmann's Mayonnaise. You can use Real, Light or Cholesterol Free Reduced Fat Mayonnaise. count chill time as cook time

This salad does not have sweetener in the sauce, so what you get is the burst of sweet raisin against the saltiness of the mayonnaise. It's good! Different than other carrot salads I've tired, but I like this one just as well. I used Hellman's lowfat mayo.
In medium bowl combine mayonnaise and lemon juice.
Add carrots and raisins.
Toss to coat well.
Cover.
Chill for 2hrs.