Annacia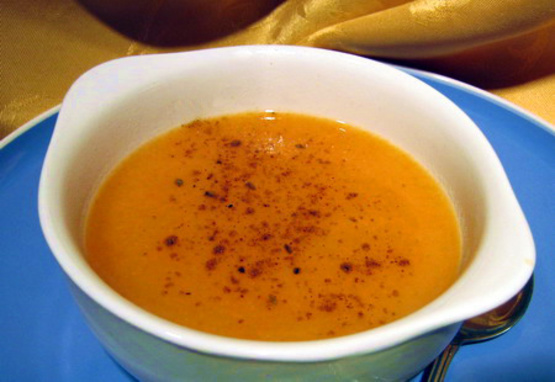 A simple carrot soup. Potage refers to soup made in the traditional French style.

I made this for dinner tonight when I just wanted something light and it really hit the spot. I didn't have yeast extract and I used 1/2 the ask for thyme and sage. It got a sprinkle of nutmeg on top. It's easy to make but be on the wary side if you have really strong onions because the onion flavor does come through as a definite player in this. The color is gorgeous, it's a cantaloupe shade!
Melt butter and sauté onion until transparent.
Add other ingredients, bring to boil and simmer, covered for 30 minutes.
Blend until smooth, reheat if needed.