Boomette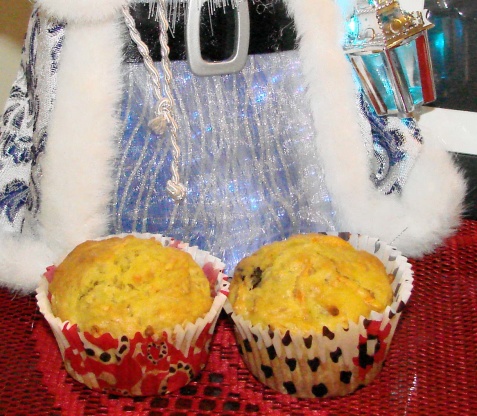 From the RT Area Women's Club. Submitted by Faye Morrison
Blend flours, oatmeal, sugar, baking powder, baking soda and salt. Add raisins; mix so they are coated.
Combine carrots and orange rind; add to flour mixture.
Combine beaten eggs, oil and orange juice.
Sir into dry ingredients until well mixed.
Fill lined muffin cups 2/3 full.
Bake at 400 for 20 minutes.