Carrot Muffins (Sweetened With Stevia)
Momof7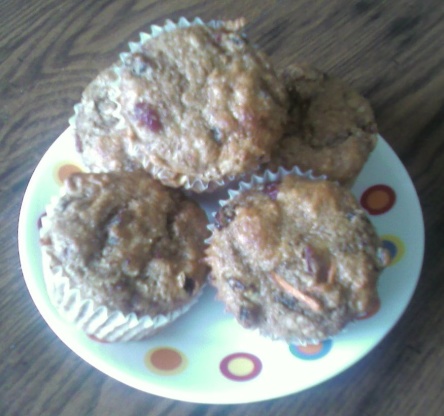 Wonderful muffins! Moist and flavorful.
These Muffins are amazing! I found this recipe two weeks ago, and I've already made two batches. The base recipe is very sound, and easy to rework and adapt into whatever works best for you. I make mine Gluten Free and Vegan with GF flour instead of wheat, Egg Replacer, and Almond Milk. Yum!
Mix flour, baking powder, cinnamon, salt in a large bowl.Add stevia. Set aside.
In a small mixing bowl beat the eggs. Stir in carrots, raisins, and add nuts.
Gradually fold the flour mixture into the egg mixture until just moistened.
Spoon batter into paper muffin cups or greased muffin tins. Bake at 375 degree F. for 20-25 minutes or until muffin tops spring back from touch.