Jose G.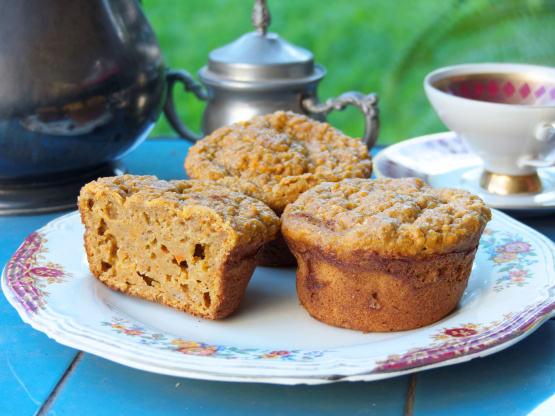 I've tried many variations of carrot muffins, and these are by far the best! They aren't too sweet, they have the perfect amount of carrots in them, they stay moist, and they're good for you!!!

This recipe is excellent. I did make these changes to suit my tastes:
Sub'd 1C White Flour & 1C Almond Flour
Sub'd Brown Sugar for white
Sub'd Buttermilk for OJ
Sub'd Butter for Marg.
Added vanilla, 3/4 tsp Allspice, <1/2 tsp Ground Clove
Sprinkled Brown Sugar mixed w/ cinnamon on top before baking.

Next time I will cut back on the butter by 1/4 C.
Beat egg lightly in large bowl.
Add orange juice, margarine, and sugar, beat well.
Sift together dry ingredients.
Stir into egg mixture, mix only till moistened.
Gently fold in shredded carrots (I shred the carrots in my food processor).
Spoon into well greased muffin pans about 2/3 full.
Bake for 15-20 minutes at 400 degrees.