Jane Gib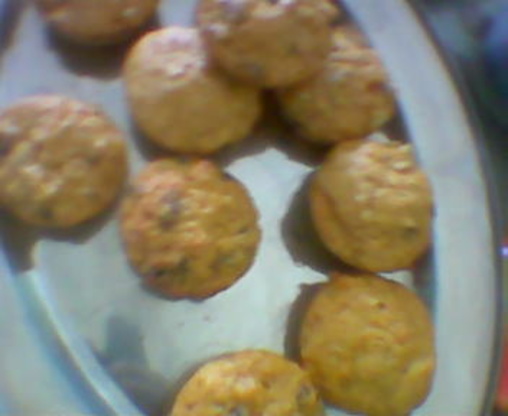 These muffins are yummy (and fat free). Don't be put off by the fact that they contain baby food! If you are following Weight Watchers, I've calculated 3 points per muffin.

We enjoyed these muffins. They are not super sweet and make a great addition to any meal. We served them with a strawberry chicken salad. I love that they have no oil or butter in them.
Preheat oven to 350 degrees and spray muffin pan with nonstick cooking spray.
Combine dry ingredients (flour, sugar, oat bran, baking soda, allspice, salt, and baking powder) in a medium bowl.
Combine wet ingredients (carrots, egg substitute, applesauce, raisins, and vanilla) in a large bowl.
Combine wet and dry mixtures just until flour is moistened.
Spoon batter into muffin tins, and bake for 30 minutes (or until muffins pass the"toothpick test").