Carrot Mini Muffins Without Eggs
veraza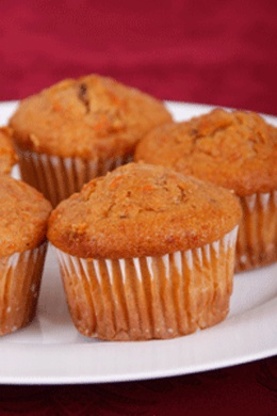 Full of fiber and very tasty, those muffins will be perfect for the lunch box or afternoon snack.
Preheat the oven to 375F or to 325F for a convection oven.
Mix the ingredients in the order of the recipe until smooth.
Spoon the batter into muffin cups.
Bake for 40 minutes or for 25 minutes in a convection oven.
Cool a few minutes for easier removal.