Carrot Cake Muffins With Cheesecake Filling (Lite)
Prep 12 mins
Cook 18 mins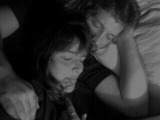 Although this yummy dessert does not meet the criteria for a 'Lite-Bleu' menu plan, it is still quite low in calories.
Directions
Preheat oven to 350°F Spray bakers joy into 6 Jumbo (or 12 regular) muffin tins and set aside. In a small bowl, blend cheese filling ingredients until thoroughly mixed and set aside.
In a large bowl or stand mixer, cream butter and brown sugar until fluffy. Add egg, orange juice concentrate and half and half. Stir in carrots to incorporate.
In a seperate bowl, mix together the flour, baking powder, cinnamon, and nutmeg. Add to batter and mix well. Fold in the pecans.
Spoon batter 1/3 full into each of the muffin tins. Spoon about 1 Tbsp of the cream cheese mixture into the center, then cover with remaining batter. Bake for 16-18 minutes.
Most Helpful
I really enjoyed these! Very moist & fluffy. I added some confectioners sugar to the filling- I just had too! I didn't stick to the 'lite' side of this recipe. I couldn't really taste the carrot flavor however. Thanks!

Wonderful! I followed the other reviewer and made them in regular muffin tins, worked out great! We also skipped out on the pecans. Much simpler than making a whole carrot cake that only DD and I will eat!

I give 5 stars for the taste and the moistness of them. Another time, I'll do them in 6 regular muffin tin cause they were too small for jumbo muffins. For the cheese filling, I think 1 tsp of orange extract was too much, I would use 1/2 tsp. I used 2 tsp of splenda in the filling. For the muffin batter, I used Tropicana orange juice (no concentrate). Instead of fat-free half-and-half, I used skim milk. And I used just cinnamon (1/2 tsp). I wanted to use the pecans, I measured them and then forgot to fold them in the batter LOL They cooked 16 minutes. Thanks 2bleu. Made for Photo tag