Rita1652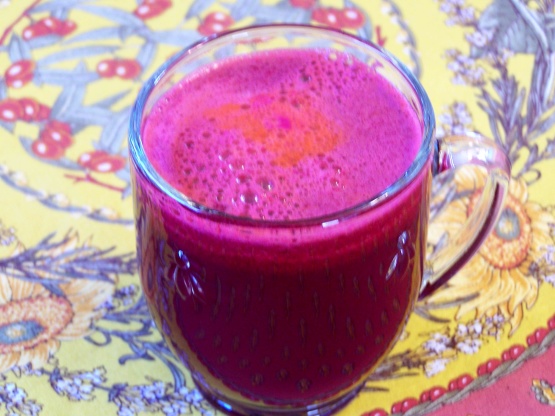 This recipe is courtesy of Hallelujah Acres. The beet gives it a nice sweetness. Great healing juice!

Great, great juice. The beet gives it a good, sweet taste. LG, Sanford, FL
Scrub organic carrots or peel the carrots if they are not organic.
Clean and cut beet into slender wedges, and wash and dry lettuce and spinach leaves.
Juice half of the carrots.
Add the beet.
You may use the remaining carrots to help push the lettuce and spinach through the juicer. Enjoy!