UmmBinat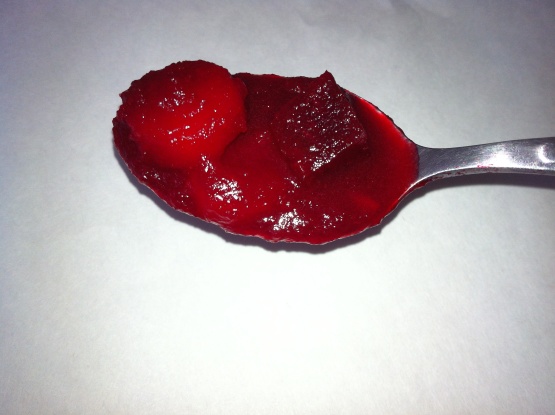 This soup is surprisingly good. The ginger is very subtle and the color is beautiful. When you want to use up garden produce in the fall, make this and freeze in zip lock bags for winter eating. Full of fiber and vitamins. This recipe is from cdkitchen.com I am guessing on prep time as I pulled the carrots and beets from the garden, etc.

Wonderful! I oven roasted the beets and carrots for a little extra flavor. The flavor is really nice, and the color as mentioned is rich and beautiful.
Peel beets and cut into chunks.
Fry onions in oil.
Add carrot chunks.
Fry for 10 min.
Add ginger, garlic, and orange peel.
Add stock or water.
Slow boil for about 50 minute or until veg are soft.
Puree
Add salt and pepper.
Serve with sour cream.