Elmotoo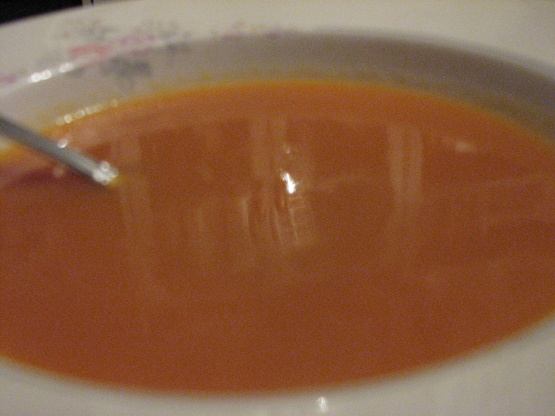 This soup can me made with white onions, but I use red onions as they are spicier and enhances the flavour

WOW, it just doesn't get any simpler. This is an extremely flavorful soup. The kids weren't thrilled but weren't disgusted either. I think it may have been too gingery for them - oh well, more for me!! (I did add closer to 3TB ginger...heh heh heh) This will make repeat apearances here. Made for PAC 9/06.
Mix everything together and boil until carrots are tender.
Puree or place in a blender.
If wished you can add a spoonful or soured cream and sprinkle with spring onions.