Carrie's Beautiful Bread (ABM)
LAURIE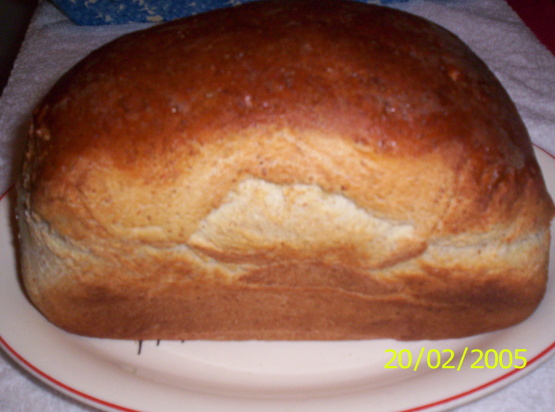 I tinkered & messed with this recipe until I got it right. It bakes up high and light and just..well..Beautiful! I dont have good luck baking my bread in my machine, so I just make the dough in it and bake it in my regular oven. I hope you enjoy it! I do live at high altitude (6,000ft), which might have some effect on this.

This was absolutely fantastic and so light and airy. Thank you for sharing this fabulous recipe.
Measure ingredients into your ABM in the order your manufacturere recommends.
Set on light or medium setting to your preference.
You can also make just dough with your ABM and bake in your oven or freeze the dough after the first rise in any shape you like.
Bake in a conventional oven at 350 degrees for 25-35 minutes.