loof751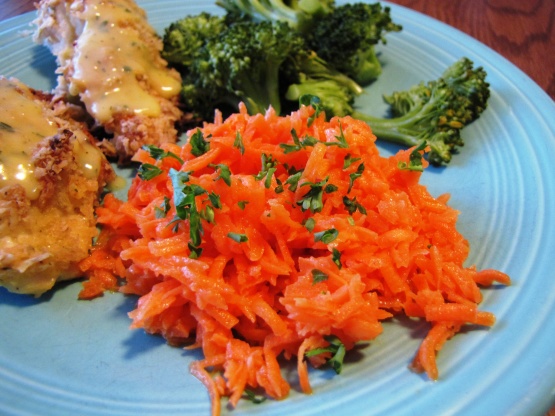 This is an exceedingly simple salad native to France. It's the only vegetable Parisians will eat raw, apparently!
Peel and finely grate carrots.
Combine the lemon juice, olive oil, sugar, salt, pepper, (and mustard if desired) in a small mixing bowl.
Rough chop the parsley.
Combine everything in serving bowl.
Adjust spices and oils to taste.
Serve!