wjorma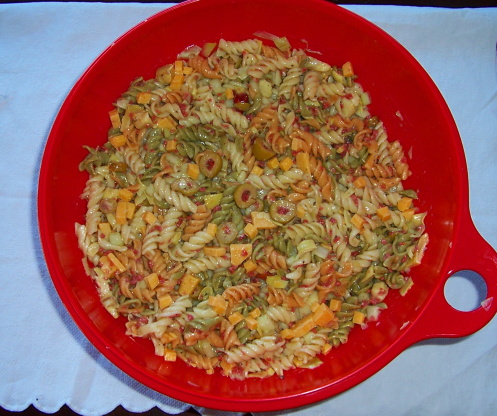 this was a hit at the bbq. Everyone I know does the typical pasta salad with black olives & tomatoes, but the artichokes, REAL bacon bits, Vermont cheese and green olives were a hit! I like trying new things.
cook up noodles until soft & tender, rinse & cool down til' almost cold. cut up all the remaining ingredients into small pea-size pieces. mix all ingredients into large bowl with cooled-down noodles, then serve.
(optional: I used the artichoke juice from the jar when mixing it in w/ the salad dressing).