Carolyn's Easy Cheesy Macaroni & Cheese
Chef Dee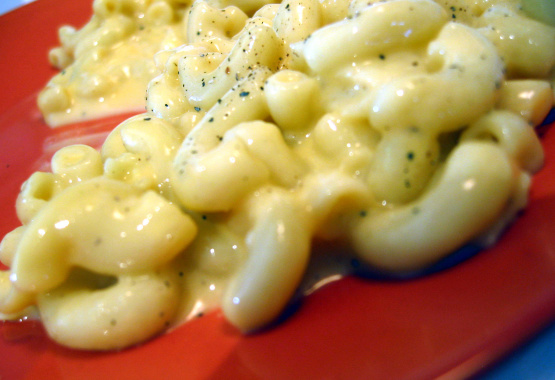 This is a recipe my sister and I have followed forever. It is easily doubled for a crowd buffet and can be put in a crockpot to keep warm after preparing (I would not leave in the crockpot for more than 2 hours). There are alot of Mac & Cheese recipes on Zaar, but this is the one we like.
Prepare the macaroni according to package directions.
While the macaroni is cooking melt the butter in a large saucepan on low to medium heat.
Cut the Velvetta in cubes and add to the butter and stir constantly.
When the cheese starts to melt add the milk and stir to combine until smooth.
Drain the macaroni and add to the cheese mixture.
Pepper can be used at the table, but I would not use too much if a child is eating this.
If putting in a crockpot to keep warm, you might need to add a little milk to it right before serving. Just use your judgement and how your family likes their Mac & Cheese.