Carol's No-Crust Coconut Pie
Parsley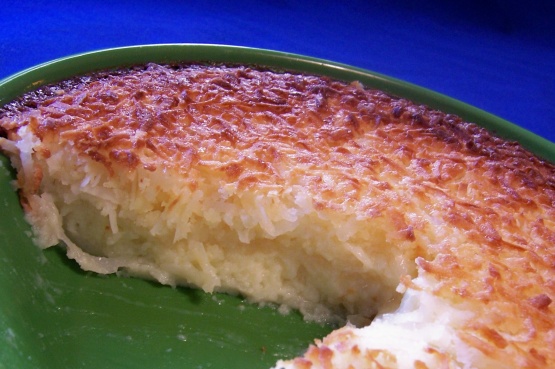 Because she knows how much I love coconut, my sister made this pie when I visited her one time. Let's just say I was a pretty happy camper!!! (My sister used 2 cans of coconut just for me... :D) EDITED: to change baking time based on reviewers comments. Thanks, y'all!
Mix the ingredients together in the order listed.
Bake in greased pie pan at 350 degrees F for 40 to 45 minutes.