Carolina Style Spanish Rice
MsSally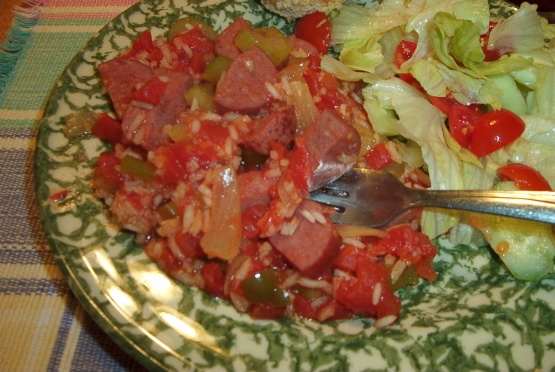 Posted in response to a request.

I'm rating this on my tastes alone. DH nor DD would eat this, but I kind of thought that would be the case. I really liked this, I used keilbasa instead of ham. I would have liked a little garlic or ceyanne pepper to this and will probably add a little hot sauce to the leftovers. Taste was good, just a little bland for my tastes.
Cook rice in oil until lightly browned.
Chop onion, green pepper and celery. Add to rice.
Stir in tomatoes. Heat to boiling.
Lower heat. Cover and cook about 25 minutes until rice is tender.
Add ham to rice and heat until ham is hot.