Carolina Ham & Cheese Melt

These delicious sandwiches make a simple lunch special or a quick dinner seem not so rushed. Perfect for leftover holiday ham and turkey; or you can use deli sliced ham. This recipe was inspired by a beautiful cool spring evening and left over Easter ham. Our 4 year old loved his - I used a mayo and mustard combo for his. Goes well with a fresh garden salad, oven fries and a nice bottle of California White Bordeaux.
Directions
Preheat oven to 350 degrees.
Mix the butter, mustard, horseradish, worcestershire, onions and poppy seeds in a small bowl.
Lightly spread the mixture on both sides of the cut roll (do not use it all yet). Place ham on bottom slices, add a little more dressing to the top of the ham and top with mounds of grated cheese. Put the tops on each one.
Wrap the sandwiches individully in foil and place in a 350 degree oven for 25-30 minutes or until cheese melts.
Reviews
Most Helpful
These were pretty good. The only thing I'd suggest is flipping the sandwiches halfway through if you use french or sourdough bread for a more even browning on both sides. Thanks!
So good! These are really great sandwiches. Like the others, I also skipped the horseradish- too strong a taste for me =) THANKS for posting!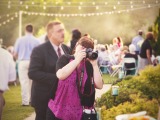 These were so good! Reminded me a lot of an Arby's sandwich (a guilty pleasure for me). We only used the dijon & butter on the rolls. Made extra for lunch the next day - great idea!!! Perfect "rescue" dinner for a busy night!