Feej3940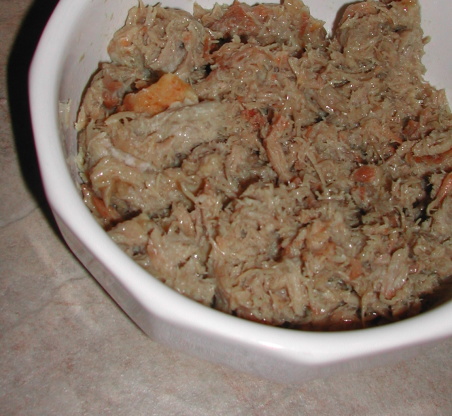 This is my husband's favorite dish. I adapted the recipe from a recipe by Marilyn Tausend and Ricardo Munoz Zurita that was published in Best American Recipes 2004-05. I incorporated some of the notes from the editors of that series, Fran McCullough and Molly Stevens.It is very easy, with a big payoff!

Great combo, but seems to be missing the essential chipotles in adobo. I add several chopped ones - plus some oregano and sliced onions - to the mixture and crock away. Very good.
Preheat the oven to 325 degrees. Combine pork, 2 cups of water, zest, orange juice, garlic, and salt in a heavy dutch oven with a lid. Place in the oven and cook for at least six hours, but not more than eight.
Remove the pot from the oven. Scoop out the pork with a slotted spoon and put into a shallow baking dish. Shred the meat with two forks. At this point it should be so tender you hardly have to make any effort to separate it into delicious morsels. Discard any big chunks of fat.
Sprinkle the meat with the brandy or sherry and ladle a few scoops of cooking liquid back over the pork. (The reserved cooking liquid makes a wonderful base for bean soup.) Place under the broiler for a few minutes until sizzling.
Serve with Cuban black beans and rice, or use as a taco filling.